The government has recently announced that covid vaccinations will become compulsory for those working in and those attending care homes from 11 November 2021.
What are the changes?
Changes to the law will mean that those working in care homes that are regulated by the Quality Care Commission must be double-vaccinated. This also applies to anyone attending care homes to provide services such as hairdressers and tradespeople. The purpose of the change is to ensure that care home residents are protected against the risk of death or serious illness associated with Covid-19.
Care homes must ensure that no one is to enter the premises unless they are double-vaccinated or should not be vaccinated for clinical reasons.
Preparations for care homes in the run up to November 2021
Care homes will now need to ensure that all staff are double-vaccinated. The Government have provided a 16-week grace period for when the new regulations come into force which should allow those affected by the changes to arrange to be vaccinated.
What will happen to those who choose not to be vaccinated and can they be dismissed?
Employers in regulated care homes must ensure that no person enters a care home unless they provide evidence that they have been fully vaccinated or they are exempt for clinical reasons.
What this means is that a care home worker will be unable to attend the care home to carry out their duties if they are not vaccinated.
Employers are likely to be considering what arrangements can be made for those who decide not to be vaccinated. If alternative arrangements cannot be made, employers may have to seriously consider each employee's future as the regulations are set to be in place for a year until it is reviewed in November 2022.
A dismissal is potentially fair if an employee cannot continue to work in the position, they hold without either the employer or the employee contravening "a duty or restriction imposed by or under an enactment".
As such an employee who has not been fully vaccinated will not be able to work in a care home without breaching the regulation. It may therefore be a potentially a fair reason to dismiss an employee if they choose not to be vaccinated and there are no alternative means of carrying out their duties without entering the premises.
It is also worth noting that employers have a duty to ensure that fair process is followed when dismissing an employee.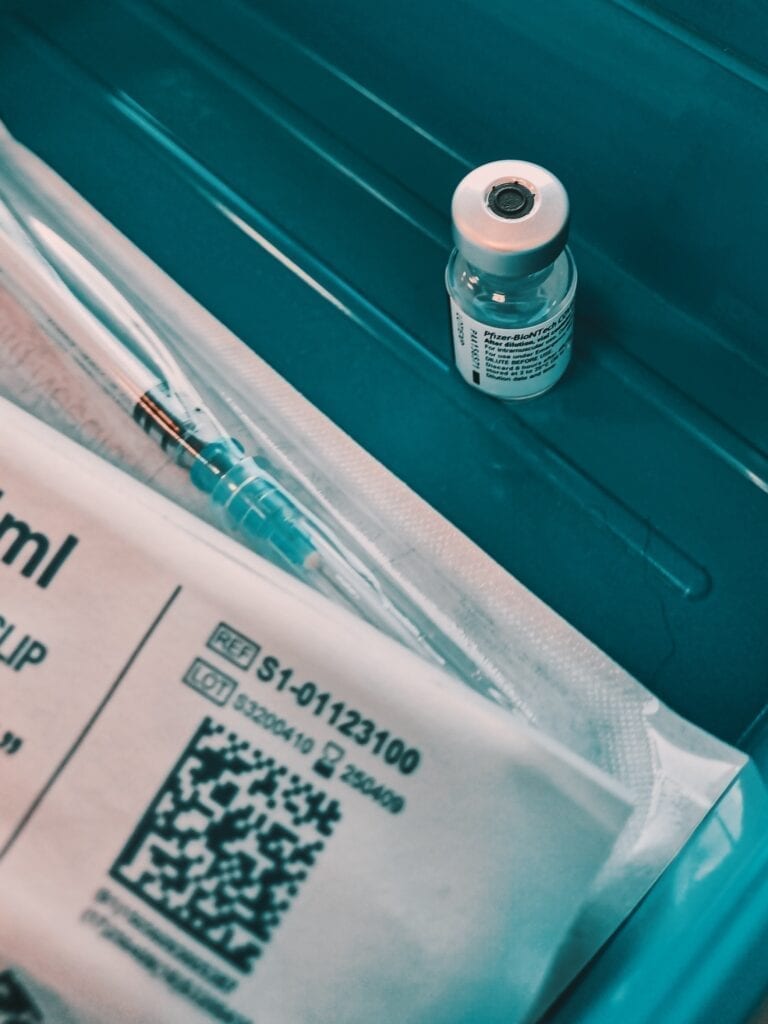 Can other employers require employees to be vaccinated?
No, currently the regulations only apply to care homes who can legally require the vaccination before permitting entry into the premises.
Employers cannot compel employees to have the vaccination without their prior consent and making it a condition to providing work could be considered a repudiatory breach of contract giving the employee a claim for constructive dismissal.
Implementing a mandatory vaccination requirement could have discrimination implications and might draw reputational damage and impact employment retention and recruitment.
What can employers do to encourage staff to have the vaccine?
There are a number of things you can do to help encourage your staff to have the vaccination, and this includes:
Sharing information on the facts about the vaccination including the advantages and disadvantages of the vaccination.
Offering paid time off for vaccination appointments.
Asking staff to share their vaccination experiences.
Reassure employees that they would be entitled to pay at their usual rate if they are off sick with vaccine-related side effects and that such absences should not be applied to trigger points in sickness absence policies.
Points to consider if your business provides services in care homes
If your business provides services which require attendance at care homes affected by the changes, then the new requirements will also apply to your employees. It is therefore important to consider how this will affect the services you supply.
It is a good time to start collating information from your employees about their vaccination status. We would recommend that conversations are held with employees about how the regulations will affect the business and the supply of its services, and the role employees play in this.
We recommend opening up a dialogue with those employees that have not yet double-vaccinated to understand their reasoning and start looking at whether there are any alternative roles that can be fulfilled.
Being open and honest with employees about the possible outcome if alternative arrangements cannot be made will help employees understand the position and may even encourage them to take up the vaccination.
It is also important to note that any information that is collated from employees regarding their vaccination status will need to be treated in accordance with the UK GDPR Regulations.
If you have any questions about how vaccinations in the workplace or maintaining a covid-safe workplace, please do not hesitate to get in touch with a member of the team.