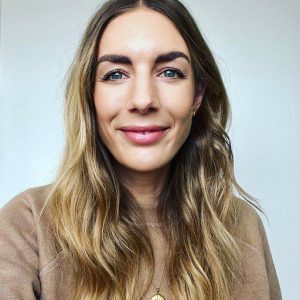 As a Senior HR Specialist at Real Employment Law Advice, Jo brings a wealth of experience and a passion for supporting managers in the employee life cycle. She began her HR career in 2010 as an HR Officer for the Isle of Wight Council and discovered a strong interest in the field. Then progressed to the role of Team Leader, where she focused on delivering excellent customer service and HR support to a large number of council employees and schools.
I first started working in HR in 2010 as a HR Officer for the Isle of Wight Council. This role, although not intended to be a permanent career choice at the time, opened my eyes to the world of Human Resources and I was hooked. I quickly found that I really enjoy supporting managers in the employee life cycle and being someone they can rely on for clear HR advice. In 2012 I progressed to the role of Team Leader of the Council's busy HR support team, with a focus on delivering high levels of customer service to the 2200 Council employees and several Schools on the Isle of Wight.
I sought all opportunities to learn more about HR, including undertaking the CIPD Level 7 Post Graduate Certificate and Diploma in Personnel and Development from 2012 to 2014, which happily lead me to progress to become a HR Adviser. I worked in this role for several years and gained valuable experience providing HR advice and guidance to managers in the variety of different areas of work and terms and conditions under a local Council's remit.
Soon after becoming a HR Adviser I developed a strong interest in mental health in the workplace and, after completing my Award in Education and Training (AET) in 2017, I have designed and delivered successful training sessions to managers in this subject area. I am also a trained Mental Health First Aider.
Looking to expand my skills further, in 2018 I undertook an ACAS qualification to become a workplace mediator. Workplace mediation and conflict resolution has since become an area of HR that I feel very passionately about. Having repeatedly seen how powerful and constructive informal workplace mediation can be, particularly in comparison to the formal alternative, I am a big advocate for empowering employees to take responsibility for interpersonal issues and for them to be actively involved in finding agreeable resolutions.
I live on the Isle of Wight and always feel very lucky to be surrounded by beautiful beaches. I enjoy spending my free time with my family and friends and renovating our Victorian house.
I am delighted to have joined the Real Employment Law Advice Team – to be working alongside experts in their field, who share similar values to myself in being approachable and providing straightforward advice to employers.