Lockdown 2.0: What do you need to know?
I want to start by saying that I feel for those of you who have worked really hard to make the last few months as successful as possible and have taken numerous measures to ensure that you can operate.
Aside from help with employment related matters if there is anything I or any of my team can do to help please let us know. We have a wide network which we can tap into and we also have a healthy following on social media platforms and are happy to share about your business or anything you are doing.
Furlough Scheme Continues
Any business can use the scheme.
Employers must pay 80% of wages for time not worked, i.e. when the employee is furloughed.
There is no additional contribution required, the government will pay the full 80% that you must pay to furloughed employees, up to a cap of £2,500.
Employers are required to pay National Insurance and Pension Contributions.
Neither employer nor employee needs to have previously used the scheme in order to use it now.
Calculations for pay and hours will broadly follow the same method as previously used under the scheme.
Minimum report period of 7 consecutive calendar days.
Employers need to keep a record of the hours worked and usual hours they would be expected to work in a claim period.
There will be no gap in eligibility for support between end of the old scheme and this new extension scheme.
The scheme will now be extended until the 31st March 2021, however changes may be made following a review by the Chancellor in January 2021.
What steps do you need to take now?
1. Write to staff to seek agreement for a continued period of furlough.
Many employers will have already written to employees to tell them that the furlough scheme was ending, and their period of furlough or flexible furlough would be coming to an end. You will therefore need to enter into a new agreement with them for the new period of furlough extension.
We have produced a Free Template Letter which you can use – download your free copy HERE.
2. Communicate plans if your business is one that must close.
If your business is one that must close after the lockdown starts (Wednesday at midnight) then notify staff as soon as possible what your plans are to prepare and what will happen once you have closed.
3. If you are staying open, do you need to furlough or flexibly furlough any staff? If so, how are you going to decide who is furloughed or not.
If your business is going to remain open but you need to furlough or continue to flexibly furlough employees, then notify them in writing.
4. Speak to your accountant/bookkeeper/payroll provider to ensure that they are set to help you with your claims.
5. Check what other support is available for your business.
---
Additional support available for businesses
Businesses who are forced to close in England will receive grants of up to £3,00 per month – the Local Restrictions Support Grant.
Local Authorities are receiving £1.1 billion to be distributed on the basis of £20 per head for one-off payments.
Mortgage holidays will continue (rather than end on the 31st October 2020 as had been planned).
---
Job Support Scheme (JSS)
Was due to start on the 1st November 2020 but it has been postponed and may be brought back after the furlough but we do not know for certain at this time.
---
My Opinion
Unfortunately, I am not optimistic that the lockdown will end in 4 weeks and would urge you to plan and prepare for a longer period of lockdown and closure. At the very least I recommend you budget and carry out projections for a continued longer lockdown.
I know that many businesses have delayed difficult redundancy decisions on the basis that support is still available. Of course, if you can retain staff and manage costs then do so, but I would urge you to think twice about the potential financial implications of retaining staff.
Throughout the last 3-4 months I have had various conversations with business owners about the balance between making cuts to ensure the long term viability of the business verses needing to ensure that you retain enough good quality, trained staff, for when things do re-open and/or get back to some normality.
If I am wrong and we do emerge from the full lockdown on the 2nd December 2020 then it is likely many people will be just itching to get out and spend some money before Christmas, and/or splash out on Christmas celebrations. A trend that many businesses I work with have seen, particularly in hospitality, is that the spend per customer since the last lockdown ended has been more than in corresponding months in previous years. So, there is money to be spent (currently) and the difficultly for all business owners is the complete lack of certainty around government decision making and what will happen next, and when.
If anyone has a crystal ball please let me know!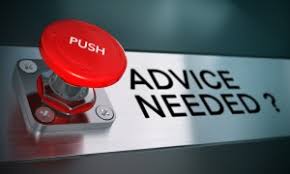 Current FAQ's answered
I have given notice to my employees to end employment because of redundancy and this was going to take effect on the 31st October 2020, can I offer to keep them on for another month under the furlough scheme?
In an email update received from HMRC (02/11/20) it states:
'If employees were on your payroll on 23‌ September‌ 2020 (i.e. notified to HMRC on an RTI submission on or before 23 September) and were made redundant or stopped working for you afterwards, they can also qualify for the scheme if you re-employ them.
Neither you nor your employee needs to have previously used the CJRS. Further details on eligibility will be provided in the next few days.'
Although you can of course re-employ under the scheme I would think carefully about whether it is sustainable for your business to do this particularly as the scheme may be extended further beyond the month (see my opinion above).
I understand why employers may want to do this, and of course it gives employees a better economic situation for the next month than a potential claim for universal credit would.
If you chose to do this then of course it would be with agreement of the employee and I recommend that you set out the position clearly in writing so that they understand that employment will still end for redundancy reasons on a specific date.
I have a new employee who started at the end of September who has not been furloughed before can I do so now?
The only requirement is that they were on the books with you (on payroll) by the 30th October 2020. Therefore, assuming you have put them on the payroll already then you can furlough and claim.
My business is new, we only started in August so I have not claimed under the furlough scheme before, can we claim now as we have to close our business?
The scheme rules as currently published (01/11/20) state that any business can use the scheme and you do not have to have done so before. As long as your employees are on the payroll by the 30th October 2020 then you can use the new 'extended scheme'.