The case of Rodgers v Leeds Laser Cutting Ltd concerned an appeal brought by the employee, Mr Rodgers after his claim of automatic unfair dismissal was unsuccessful in the Employment Tribunal. 
Keen readers of our newsletter may recall that we reported on the Employment Tribunal decision at the time as it was one of the first of many to arise directly as a result of the Covid-19 pandemic.
The Law
The case concerned the rights under section 100 (1) (d) and (e) of the Employment Rights Act 1996 which provide that an employee will be automatically unfairly dismissed if the reason, or principal reason for the dismissal is that:
(d) in circumstances of danger which the employee reasonably believed to be serious and imminent and which he could not reasonably have been expected to avert, he left (or proposed to leave) or (while the danger persisted) refused to return to his place of work or any dangerous part of his place of work, or
(e) in circumstances of danger which the employee reasonably believed to be serious and imminent they took (or proposed to take) appropriate steps to protect himself or other persons from the danger
Whereas a claim of "ordinary" unfair dismissal can only be brought where an employee has two years' qualifying service with their employer, an employee does not need to have any minimum period of service in order to bring a claim for automatic unfair dismissal under section 100(1) (d) or (e) of the Employment Rights Act 1996.
The right under section 100 was little known and seldom used until the coronavirus pandemic struck, after which it began to be frequently cited by employees who were concerned about returning to the workplace or travelling to work because of the risk of infection. Several months later and the Employment Tribunals continue to hear claims of automatic unfair dismissal from employees seeking to rely on this right.
This case, however, is one of the first to be considered by the Employment Appeal Tribunal.
The Facts
Mr Rodgers was employed by Leeds Laser Cutting Ltd (the Employer), as a laser operator. He had two young children, one of whom had sickle-cell anaemia, and when the Covid-19 pandemic struck, he was concerned about their vulnerability to infection.
Following the announcement of the first national 'lockdown', the Employer's business remained open, but the Employer implemented numerous safety measures, such as social distancing and handwashing, in line with government guidance, and undertook a risk assessment.
Mr Rodgers left work on 27 March 2020 and subsequently sent an email to his manager on 29 March 2020, stating that he would not be returning to work 'until the lockdown has eased'. He confirmed he was concerned about the risk Covid-19 posed to his children.
Mr Rodgers remained off work until he was dismissed by the Employer a month later. Mr Rodgers subsequently brought a claim for automatic unfair dismissal against the Employer under sections 100(d) and (e) of the Employment Rights Act 1996. He did not have the necessary qualifying period to bring an "ordinary" unfair dismissal claim.
Mr Rodgers was unsuccessful in the Employment Tribunal. The Employment Judge found that Mr Rodgers had general concerns related to the virus rather than having a particular concern about his safety within the workplace. Therefore, it was concluded, the protection under section 100, did not apply. It was also considered that Mr Rodgers' actions were inconsistent with those of someone who reasonably believed they were in circumstances of serious and imminent danger. These included not requesting a face mask from the Employer, driving a friend to hospital when he was meant to self-isolate and working in a pub during lockdown. As such, the Tribunal concluded, Mr Rodgers' claims under sections 100(d) and (e) of the Employment Rights Act 1996 were not made out.
Mr Rodgers appealed, claiming that the Employment Tribunal erred in law by concluding that because his belief was one of a serious and imminent danger at large, his belief that his workplace presented a serious and imminent danger was not objectively reasonable.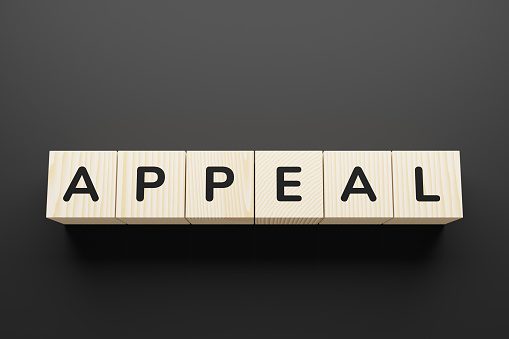 The Decision
The Employment Appeal Tribunal dismissed Mr Rodgers' appeal. The Employment Appeal Tribunal accepted that an employee who reasonably believes that there is a serious and imminent circumstance of danger "at large" and who is prevented from returning to work because of this belief, could potentially be protected within section 100 of the Employment Rights Act 1996.
However, the Employment Appeal Tribunal held that, based on the specific facts of this case (including Mr Rodgers' contradictory actions), Mr Rodgers' did not reasonably believe that there were circumstances of danger which were serious and imminent, either at work or at large, and the Employment Tribunal had not erred in law by reaching this conclusion.
Points to note
The decisions made in this case should give employers some reassurance that if they implement safety measures in line with current government guidance and take all reasonable steps to reduce the risk of Covid-19 in the workplace, this should enable them to provide a robust defence against Covid-19 related claims brought under section 100 of the Employment Rights Act 1996.
The appeal decision is interesting, however, in that it suggests that employers should not be too quick to take action against employees whose health and safety concerns relate to circumstances of danger that exist outside of the workplace (i.e. where the danger is "at large") as opposed to dangers within the workplace alone. In such situations, we recommend that employers carry out further inquiry into the reasons for the employee's refusal to return to work and to seek advice before taking any action.
You can read the full judgement here: https://www.gov.uk/employment-appeal-tribunal-decisions/mr-d-rodgers-v-leeds-laser-cutting-ltd-2022-eat-69
If you have any concerns about this case or issue within your workforce please do not hesitate to contact us.