After the COVID19 Pandemic it seems the employment landscape is now facing a renewed threat as monkeypox cases rise across the UK. Although the risk of infection is considered low, and a small number of infections reported overall in the UK other areas of the world are seeing rising numbers daily. There has been reported a large amount of misinformation online and on social media and therefore it is important to keep abreast of developments using credible and established sources such as the World Health Organization, CDC and local health agencies approved by government bodies.
Infection control procedures are now being given new importance in the workplace and employers are encouraged to review any related policies considering the new emerging virus.
Employers should take any potential threat seriously and conduct a risk assessment and review any sickness procedures in place to ensure all staff know how and when to report any potential infection. Clear policies and procedures will assist employers in managing potential or actual outbreaks which could cause significant disruption for any business.
At this stage, there are no mandatory procedures imposed but general advice from the UK Health and Security Agency is to isolate for a minimum of 21 days if you suspect you may have been exposed to the virus.
How do we confirm exposure?
Confusingly the symptoms can often mirror other common illnesses such as chickenpox so medical confirmation is required for anyone potentially exposed or in close contact with someone of concern. Medical confirmation should be part of any sickness reporting process when exposed to monkeypox.
Typical symptoms of monkeypox include fever, headaches, muscle ache, swelling and backpain. This is then followed by rashes and lesions which can turn into raised bumps and then blisters.
My employee has been exposed what should I do?
Allow them to self-isolate for 21 days, and work from home if possible. Usually, statutory sick pay would not be payable for any isolation period unless the employee is unwell and unable to work due to symptoms, or the employer, either by contractual agreement or at their discretion, agrees to pay any sick pay for the isolation period.
If the employee becomes sick during any isolation period, then they should be treated as sick in-line with normal sickness and absence policies. Any period of sickness that is reported during any isolation period means employees should be paid accordingly whether that be SSP or contractual sick pay.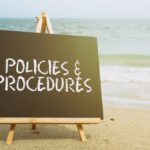 Do I have to pay my employee whilst isolating at home?
It is advisable to let any employee who may have been exposed or in close contact with someone exposed to work from home. If working from home is not possible, it is advisable to still pay them in the normal way.
Any non-payment of wages is likely to result in a deduction of wage claim as the employer is temporarily withdrawing work from the employee and requesting that they isolate.
As it stands there is no mandatory or legal requirement for employees to isolate and therefore it will be down to each individual employer to make the decision on their policy. However, to allow an employee to work when they have reported exposure could lead to other members of staff refusing to come to work.
How can I get employees to evidence exposure to prevent false claims?
Although it has been reported that monkey pox is currently deemed a low-risk disease to the general population it is strongly advisable for employers to be prepared for a change of scenario. Therefore, being prepared and having robust protocols in place will put you in the best position.
A clear procedure to evidence exposure is a good starting point; employers should contain within any infection control policy that employees should contact either their GP or track and trace in the first instance and provide evidence of any such contact.
To get ahead, have a review of your sickness and infection control policies to ensure your protocols are robust in case of a rapid scenario change.