You may have seen in the news recently that both Next and Ikea have reduced the amount of sick pay an unvaccinated employee will receive if they are required to self-isolate after coming into contact with someone with Covid-19.
However, unvaccinated employees will still receive company sick pay if they test positive for the virus, the same as vaccinated staff.
The news has been met with a certain amount of backlash, with customers stating they would no longer shop at the retailers due to the change. This could have a significant financial impact on the retailer.
So, what are the legal implications…
Company Sick Pay
Most Companies who offer company sick pay state that the payment is discretionary. This means that an employee may only receive statutory sick pay in the event they fail to meet certain conditions, this is usually things like not following the company sickness absence reporting procedure.
It is also limited to a certain amount of absence in any 12-month period, for instance, one week.
Provided the company have set out that payment of company sick pay is discretionary, then they will be able to withhold the payment in certain situations. If an employer decides to take this approach, it is important that it applies it consistently across all employees.
Potential issues which could arise
Implementing a policy which states that an unvaccinated employee will receive less sick pay than those who are vaccinated will inevitably cause issues for a number of reasons. However, I set out the main issues (from my point of view) below:
1. Discrimination
Some employees may not be able to have the vaccine due to a protected characteristic, such as a medical condition or their religious beliefs.
If an employee is protected under the Equality Act 2010, and their pay is cut due to them not having the vaccine, then an employer may find themselves defending a claim in the Employment Tribunal for discrimination.
To avoid such claims, an employer would first need to understand why an employee has declined to have the covid vaccine, and if they discover it is due to a protected characteristic then they should continue to pay them company sick pay in the same way as they would for a vaccinated employee.
However, not all employees will want to be open about the reason they have not had the vaccine, and they are under no obligation to inform you of the reasons, and this is where potential issues could arise.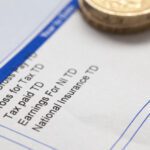 2. Unlawful deduction from wages
Employees may decide to pursue claims for unlawful deduction from wages, the argument being that they should have received their normal pay, or whatever pay they receive under a company's sick pay policy for the duration of their absence.
Whilst the claims may not be worth much, employers will need to decide whether it is commercially more sensible to settle such claims, as opposed to pay legal fees defending them.
3. Grievances
I can foresee a situation where an employer who implements such a change to a company sick pay policy has a number of grievances raised or perhaps even a collective grievance raised, in the event the change effects a number of employees.
Again, this may cause problems for employers if they are put to the additional administrative burden of handling a number of grievances at one time.
4. Breaches of the self-isolation rules
This is perhaps in some ways the most concerning risk which could arise, as an employee who risks having their pay cut, in the event they are required to self-isolate, may decide they can't afford to adhere to the self-isolation period and attends at work in any event.
The employer will have no way of knowing that the employee is in breach, and they could be putting other colleagues at risk, which could result in an outbreak amongst the staff. This could lead to the business having to close or operate reduced hours due to not having sufficient staff.
5. Reputational damage
As discussed above, the change could prove to be unpopular amongst customers and have a detrimental impact on a company's reputation, and this needs to be taken into consideration before implementing such a policy.
Overall, you need to consider whether implementing the change outweighs the potential risks and I would advise that you seek legal advice before making any decision in respect of this matter.
If you have any queries, please contact us on 01983 897003 and either myself or a member of the team will be happy to assist.