New law passed to strengthen protection from workplace sexual harassment
The new law, contained in the Worker Protection (Amendment of Equality Act 2010) Act 2023, will come into force in October 2024.
The Act will impose a new legal duty on employers to take reasonable steps to prevent sexual harassment in the workplace. It will also give employment tribunals the ability to increase the compensation awarded in sexual harassment cases by up to 25% if the tribunal finds that the employer has breached their duty to take reasonable preventative steps.
The legislation has been welcomed by many groups who have been campaigning for greater protection from sexual harassment in the workplace, even though the law does not go as far as some would have hoped. For example, the wording of the original bill required that employers take "all reasonable steps" to prevent harassment, however, this was considered to put too great an onus on employers so it was changed to a "duty to take reasonable steps".
It is worth noting that the new law will not give individual complainants the right to bring a free-standing claim for breach of the preventative duty in the employment tribunal. Instead, individuals will be able to argue that there has been a breach of this duty as part of a claim of sexual harassment under the Equality Act 2010 so that if their claim is successful, their compensation can be increased by up to 25% if the Tribunal considers that the preventative duty has also been breached. The duty therefore will be indirectly enforced through the imposition of increased compensation awards.
What steps will employers need to take to comply with the new duty?
The new duty means that employers will have to take proactive steps to try and prevent sexual harassment from occurring in the workplace and take a robust approach to complaints of sexual harassment.
Although the law will not come into force until October 2024, there are many steps that can be taken by employers to prepare, and we recommend putting these into action as soon as possible.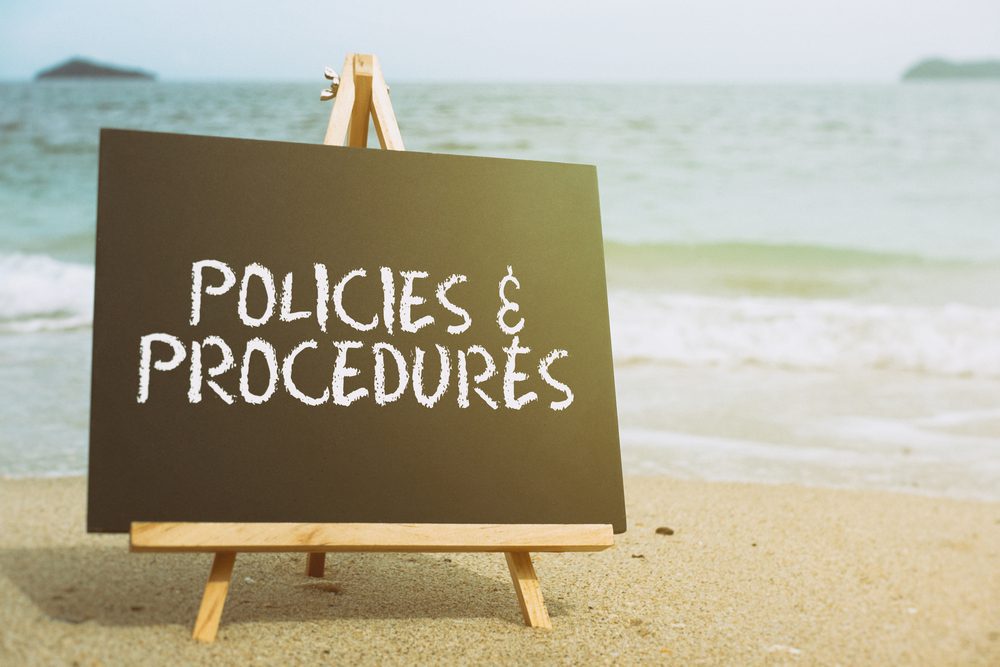 Implementing/Reviewing policies
If you haven't already got one in place, we strongly recommend implementing an Anti-harassment and bullying policy. A good policy should describe what harassment is (and the many forms it can take), set out clear examples of what type of behaviour constitutes harassment and also explain what the consequences will be if such conduct takes place in the workplace. The policy should also set out a procedure for reporting harassment, explain how complaints will be dealt with and what the potential outcomes could be.
If you already have an Anti-harassment and bullying policy in place, we recommend reviewing it and considering whether there needs to be more emphasis on what steps you can and will take to try and prevent harassment occurring in the workplace. Is there a commitment, for example, to providing regular training to managers on harassment in the workplace?
Whilst the new duty applies to sexual harassment, it is worth remembering that harassment that is related to any protected characteristic is unlawful discrimination but also, even if the nature of the harassment doesn't fall into any of the protected categories, it is still unacceptable, can cause untold harm to individuals and should not be tolerated. Therefore, we recommend that proactive steps are taken to prevent not only sexual harassment but any type of harassment in the workplace. Some employers, however, may choose to introduce an additional policy that focuses specifically on sexual harassment in the workplace because of the new legal duty.
Inform staff about your policies
If your staff are unaware that you have an Anti-harassment policy, you will struggle to demonstrate that you have taken proactive steps to prevent sexual harassment in the workplace if this is ever called into question. Therefore, make sure that you tell staff about the policy and, better still, engage them in discussion about it – do they have any questions about it, is there anything that isn't clear, could the policy be improved?
You may also want to display your Anti-harassment policy or information about your zero-tolerance approach to harassment on notice boards in prominent areas in the workplace such as communal break out rooms.
Training
One of the most important pro-active steps you can take is to provide regular training to all your staff on what constitutes harassment in the workplace and how to report it if they experience it.
It may be obvious to some what types of behaviours are considered harassment, but this will not be universal. For example, many employees may not appreciate that a single, one off, incident can constitute harassment or that what may be considered harmless "banter" by one person may be offensive to another.
Staff should be made aware of the process for escalating concerns, how confidentiality will be maintained and reassured that they will not suffer repercussions for making a complaint.
Training should also be provided specifically to managers on how to deal with complaints of harassment to ensure that concerns are dealt with promptly, sensitively and appropriately. Managers should also understand the need to always lead by example and the importance of modelling appropriate standards of conduct to their team.
We will be arranging training on this for employers and will be running in person and virtual sessions in early 2024, if you would like to be added to the list for more information please email Kathy@realemploymentlawadvice.co.uk
Take complaints seriously
If a worker or employee raises a complaint of sexual harassment, make sure that it is investigated promptly and thoroughly, ensuring that you take swift action to prevent any repetition of the behaviour including instigating your disciplinary procedure where appropriate.
How Real Employment Law Advice can help
If you would like advice on what steps your business can take to prevent sexual harassment in the workplace or would like to know about the training we offer on combatting harassment in the workplace, please contact a member of the Real Employment Law Team.
Photo by Tingey Injury Law Firm on Unsplash