Step by step guide on how to manage performance issues with employees
In this episode 203 of the podcast I bring you a run down on the steps you need to take to effectively manage an employee who is not performing to the level you require. I also touch upon how to address those niggly attitude or behaviour issues that seem to be coming up more and more frequently.
In this episode of the podcast I cover:
The starting point and self-reflection as a manager.
Why it is important to go through an informal process first.
What the informal performance management process looks like.
Why a Performance Improvement Plan (known as a PIP) should be the last possible option with poor performance.
How to go through a formal process.
When you can issue warnings.
How long a process should take.
Answers to frequently asked questions about performance management.
How to deal with poor attitude.
How to address general small scale poor behaviours.
Of course at the heart of good performance management is COMMUNICATION!
If you would like training for your team on how to effectively manage performance issues then I am available to provide training for 1/2 day for up to 30 people for £750 plus VAT.
Alternatively if you would like guidance on a performance management issue or to discuss how best to deal with a scenario then please get in touch and myself or a colleague will be happy to advise you.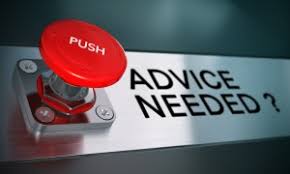 Fixed Price Advice from Real Experts

As part of our HR Harbour annual subscription service for employers we provide guidance and training for employers, supervisors and managers. If you would like to know more about the HR Harbour Service and how you can get unlimited support from as little as £210 per month please contact me for a no obligation discussion – alison@realemploymentlawadvice.co.uk or you can find full details here: HR Harbour
Don't forget you can contact us by telephone 01983 897003, 01722 653001, 020 3470 0007, 0191 375 9694 or 023 8098 2006
We have a variety of free documents and letters which are available to download here: DIY Documents
We are also on YouTube! You can find a range of topics and also listen to this podcast on YouTube here: YOUTUBE
---
The information contained in this Podcast and post is provided for guidance and is a snapshot of the law at the time. It is provided for your information only and should not be used as a substitute for obtaining legal advice that it specific to your particular circumstances.
The guidance should not be relied upon in any decision making process. It is strongly recommended that you seek advice before taking action.
Review – markus-winkler–fRAIQHKcc0-unsplash