In this episode 174 of the podcast I am very pleased to be joined by Kate Davis, Leadership Coach and business mentor to talk about the very timely and topical subject of Hybrid Working.
In this episode of the podcast we cover:
Why this is a timely and particularly important issue now.
Why it is important for employers to plan ahead and really look at the steps required to implement hybrid working.
Why communication is the key to successful continued hybrid working.
Some of the issues that can arise and which employers need to be aware of for success.
Why it is important to revisit the issues around hybrid working in the future.
Some practical people management tips to be successful with hybrid working.
Meet Kate Davis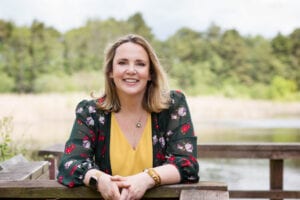 Kate Davis is a Leadership Coach and business mentor, helping creative business owners to create their vision, and lead themselves first to grow a successful team and business. To lead yourself first, do more of what you love, and create the vision for those you work with, to inspire and empower others.
An ICF certified coach, business architect and change manager, Kate has over 20 years experience of mentoring and creating successful operational teams. She specialises in helping small business owners grow and scale their remote, freelance or hybrid teams.
Find her at www.katedavis.net or www.linkedin,com/in/katedaviscoach.

Fixed Price Advice from Real Experts
As part of our HR Harbour annual subscription service for employers we provide guidance and training for employers, supervisors and managers. If you would like to know more about the HR Harbour Service and how you can get unlimited support from as little as £210 per month please contact me for a no obligation discussion – alison@realemploymentlawadvice.co.uk or you can find full details here: HR Harbour
Don't forget you can contact us by telephone 01983 897003, 01722 653001, 020 3470 0007, 0191 375 9694 or 023 8098 2006
---
We have a variety of free documents and letters which are available to download here: DIY Documents
We are also on YouTube! You can find a range of topics and also listen to this podcast on YouTube here: YOUTUBE
---
The information contained in this Podcast and post is provided for guidance and is a snapshot of the law at the time. It is provided for your information only and should not be used as a substitute for obtaining legal advice that it specific to your particular circumstances.
The guidance should not be relied upon in any decision making process. It is strongly recommended that you seek advice before taking action.