Important employment law changes & an interesting furlough case!
In this episode 206 of the podcast I bring you a run down of the proposed changes to employment law announced by the government on the 10th May 2023. The gift that keeps giving….covid and furlough employment cases.
In this episode of the podcast I cover:
The change announced in regard to the sunset bill.
The fact that EU laws will be retained unless specifically revoked (for the time being at least).
Some welcome changes to working time rules.
Changes to holiday pay and calculations.
Changes to TUPE transfer requirements.
Making non-compete clauses post-termination no longer than 3 months.
The decision of the Employment Appeal tribunal in the case of Lovingangels Care Ltd v Mhindurwa where furlough was not considered as an alternative to redundancy.
You can read the full judgement here: https://www.gov.uk/employment-appeal-tribunal-decisions/lovingangels-care-ltd-v-mrs-b-mhindurwa-2023-eat-65
If you want to ensure that you are up to date with employment law changes then subscribe to the podcast and our newsletter. To be added to the distribution list for the free fortnightly newsletter please email kathy@realemploymentlawadvice.co.uk.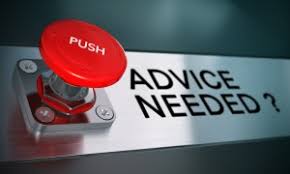 Fixed Price Advice from Real Experts

As part of our HR Harbour annual subscription service for employers we provide guidance and training for employers, supervisors and managers. If you would like to know more about the HR Harbour Service and how you can get unlimited support from as little as £210 per month please contact me for a no obligation discussion – alison@realemploymentlawadvice.co.uk or you can find full details here: HR Harbour
Don't forget you can contact us by telephone 01983 897003, 01722 653001, 020 3470 0007, 0191 375 9694 or 023 8098 2006
We have a variety of free documents and letters which are available to download here: DIY Documents
We are also on YouTube! You can find a range of topics and also listen to this podcast on YouTube here: YOUTUBE
---
The information contained in this Podcast and post is provided for guidance and is a snapshot of the law at the time. It is provided for your information only and should not be used as a substitute for obtaining legal advice that it specific to your particular circumstances.
The guidance should not be relied upon in any decision making process. It is strongly recommended that you seek advice before taking action.