In this episode 178 of the podcast I bring you a fantastic interview with Karin, Sophia and Lindsay from Gateway Women an organisation who support childless women.
To quote from the podcast interview "Women in the workplace who are childless is the biggest diversity issue that HR have not heard of" and hopefully in this episode we can educate employers and HR about the issue so that at the very least awareness is raised about this issue that is affecting more and more women.
In this episode of the podcast we cover:
The importance of being aware of childless women in the workplace in your equality, diversity and inclusion policies and planning.
The importance of applying policies in the workplace in a fair and reasonable way regardless of parental status.
Why you should consider implementing a specific policy in regards to childless employees.
Why you should ensure you apply flexible working policies fairly.
Why employers should consider flexibility across the business and the benefits this can bring to productivity and staff morale.
Some of the issues that can arise in the workplace for women who are childless.
The starting point of training and awareness for HR, managers and Employers.
Small changes that can be made to increase inclusion.
That 20%-30% of working women in the western world are childless.
The benefits of implementing changes in your business to increase inclusivity for childless women.
A great practical example of what you can do from Brewdog – Pawternity Leave for employees who have a new dog. https://www.brewdog.com/blog/dog-days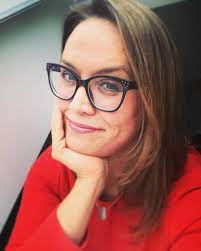 Karin Enfield, Operations Director Gateway Women – karin@gateway-women.com
I will be focusing on equality, diversion and inclusion issues that are not covered by the Equality Act in future podcast episodes so if you have any ideas or would like to be a guest on the podcast in future to cover any topics please get in touch alison@realemploymentlawadvice.co.uk
Fixed Price Advice from Real Experts
As part of our HR Harbour annual subscription service for employers we provide guidance and training for employers, supervisors and managers. If you would like to know more about the HR Harbour Service and how you can get unlimited support from as little as £210 per month please contact me for a no obligation discussion – alison@realemploymentlawadvice.co.uk or you can find full details here: HR Harbour
Don't forget you can contact us by telephone 01983 897003, 01722 653001, 020 3470 0007, 0191 375 9694 or 023 8098 2006
---
We have a variety of free documents and letters which are available to download here: DIY Documents
We are also on YouTube! You can find a range of topics and also listen to this podcast on YouTube here: YOUTUBE
---
The information contained in this Podcast and post is provided for guidance and is a snapshot of the law at the time. It is provided for your information only and should not be used as a substitute for obtaining legal advice that it specific to your particular circumstances.
The guidance should not be relied upon in any decision making process. It is strongly recommended that you seek advice before taking action.