Should you be including an AI policy in your employee handbook?
Artificial Intelligence (AI) is a transformative technology, which some employers are deciding to embrace to varying degrees, whilst others are likely to consider using it in the near future.
Whether your current stance is to permit your employees to use AI or not, we advise that your company has a robust policy in place.
For those who have recognised the potential of AI for their company and have chosen to welcome it, a policy, alongside training, is critical to guide employees to use it responsibly and securely.
For those who are more hesitant and would prefer not to open the 'can-of worms' just yet, having a policy is still helpful, to set-out your position and the potential consequences for staff members who choose not to follow it.
Safeguard your company from the risks of AI.
New technology always carries new risks. Having a policy, particularly if you permit employees to use AI, allows you to create a framework that outlines the operational boundaries of its use and therefore safeguard your company from some of the risks involved.
Data Privacy & Cyber Security
AI platforms are based online, meaning there is the potential for sensitive data to be exposed. You can reduce this risk by being clear on how data is to be managed, stored and used; having rules in place to maintain compliance with data protection laws and regulations.
The online nature of AI also has the potential to expose your systems to cyber threats. Having a policy that sets out guidelines for the usage of AI (e.g., rejecting trackers, restricting downloads, etc.) will undoubtedly provide you with a level of protection against this risk.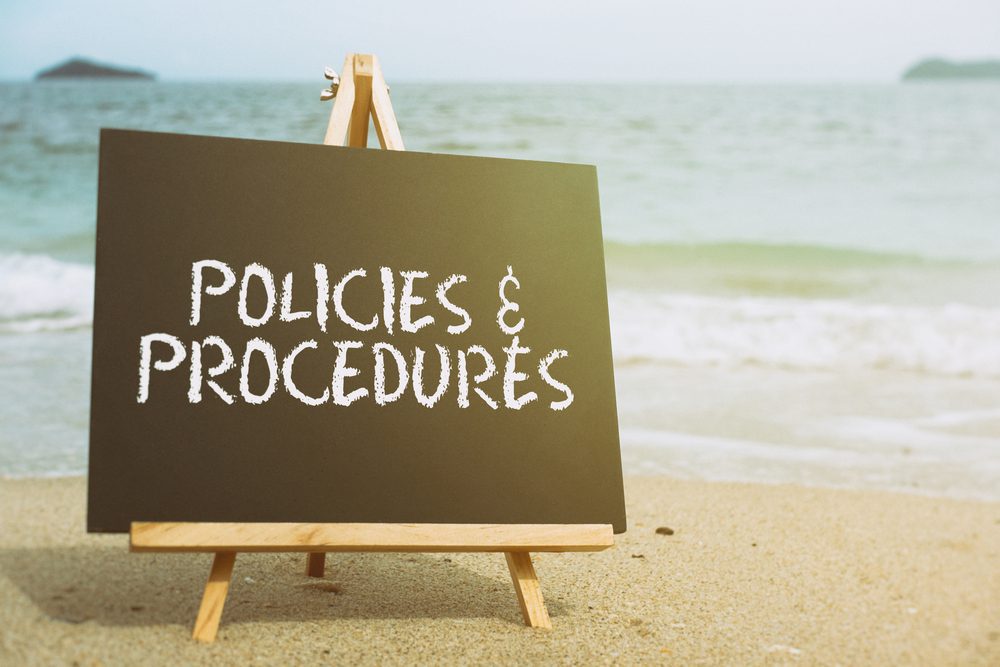 Ethical Considerations
It is advisable to incorporate ethical considerations into an AI policy; in particular, addressing issues such as transparency and accountability, as well as what you consider to be acceptable and unacceptable use, so stakeholders, including employees, customers, and partners understand how your company utilises AI.
Having a policy on AI gives you the opportunity to set out the applications that you permit to be used and those that are prohibited, as well as to set limits as to the extent it is used; for example, to provide initial inspiration, rather than to create final documents and materials.
Within a policy you can inform employees of the level of scrutiny and modification that you expect them to undertake, which is necessary due to the risk of copyright infringement and the unreliable and unverified nature of content drawn from AI platforms. AI is not neutral and is susceptible to inaccuracies, discriminative and bias content, which are considerations your employees should be mindful of.
Staff members should be informed of how you intend to monitor individual AI usage and the potential consequence of non-compliance with the standards you have set out in the policy.
Assistance with creating an AI Policy
The power of AI is revolutionary and has the potential to improve efficiency and productivity for many businesses but navigating it safely can be a minefield. Misuse, whether accidental or intentional, can lead to serious consequences and having a policy in place helps you to mitigate against the associated risks.
We can work with you to create an AI policy that fits with your requirements, whether you are choosing to embrace AI or not. For more information, please contact us on 01983 897003 for a no-obligation discussion about the options that are available.
Photo by Steve Johnson on Unsplash