If you are concerned about the future of your business I strongly recommend that you start planning/preparing now.
Here are a few steps I recommend that you consider:
Understand your numbers – what does it costs to run your business each week/month.
How long can we 'keep the lights on for' if we have no income and/or have to close.
Set up a spreadsheet with details of your staff, including their length of continuous employment, contract type, monthly/weekly cost and whether they are critical to the operation of your business. You can download a free spreadsheet I have created Example Spreadsheet Staff Planning
Contact your local business banking manager and see if you can extend or apply for an overdraft to give you access to cash should you need it.
Contact your local chamber of commerce – there are resources available for you and in some cases loans and funding access may be available. They will also be able to point you in the right direction for help and support.
Seek out support and funding available in your area. In the Solent region the Local Enterprise Partnership (Solent LEP) announced support available (at no cost) for businesses in the region
Speak to Revenue and Customs. They will suspend debt collection if you contact them and reach an agreement. In addition the normal interest on deferred tax payments will be waived.
Apply for business rates relief (if applicable). In the budget it was announced that there will be no business rates on companies in the retail, leisure and hospitality sectors in 20-21 financial year.
Look out for grants that are going to be made available by the government for the 700,000 smallest businesses to access. No details on how to access are available yet but are expected to be released on Monday 23rd March 2020.
Check if you are eligible for your loans to be underwritten by government. The Coronavirus Business Interruption Scheme means that the government will guarantee debt for companies otherwise deemed too risky by lenders.
Join a local group and seek support and ideas from other local businesses. For example on the Island local business BrightBulb design have created a Facebook Group and in the Fareham area Smooth Accounting have done the same.
Check back on our website www.realemploymentlawadvice.co.uk/coronvirus for details (when available) on how to reclaim SSP for the first 14 days of an employees sickness and for any other hints and tips on how to deal with employment and HR issues during this time.
Check what support is available on the .gov website HERE
Please share any ideas, innovations and support with others. You can leave a comment below or contact me and I will share among our community and subscribers.
Let's work together to get through this and make our communities stronger for the future.
Sending you positive thoughts.
Small business owner, employer of 4 people and mum of two little ones!
Email: alison@realemploymentlawadvice.co.uk
Photo by Dan Meyers on Unsplash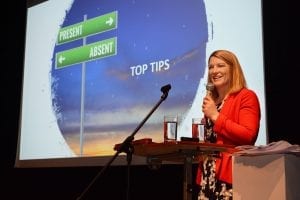 Don't forget getting advice from a Solicitor does not have to be complicated or costly!
---